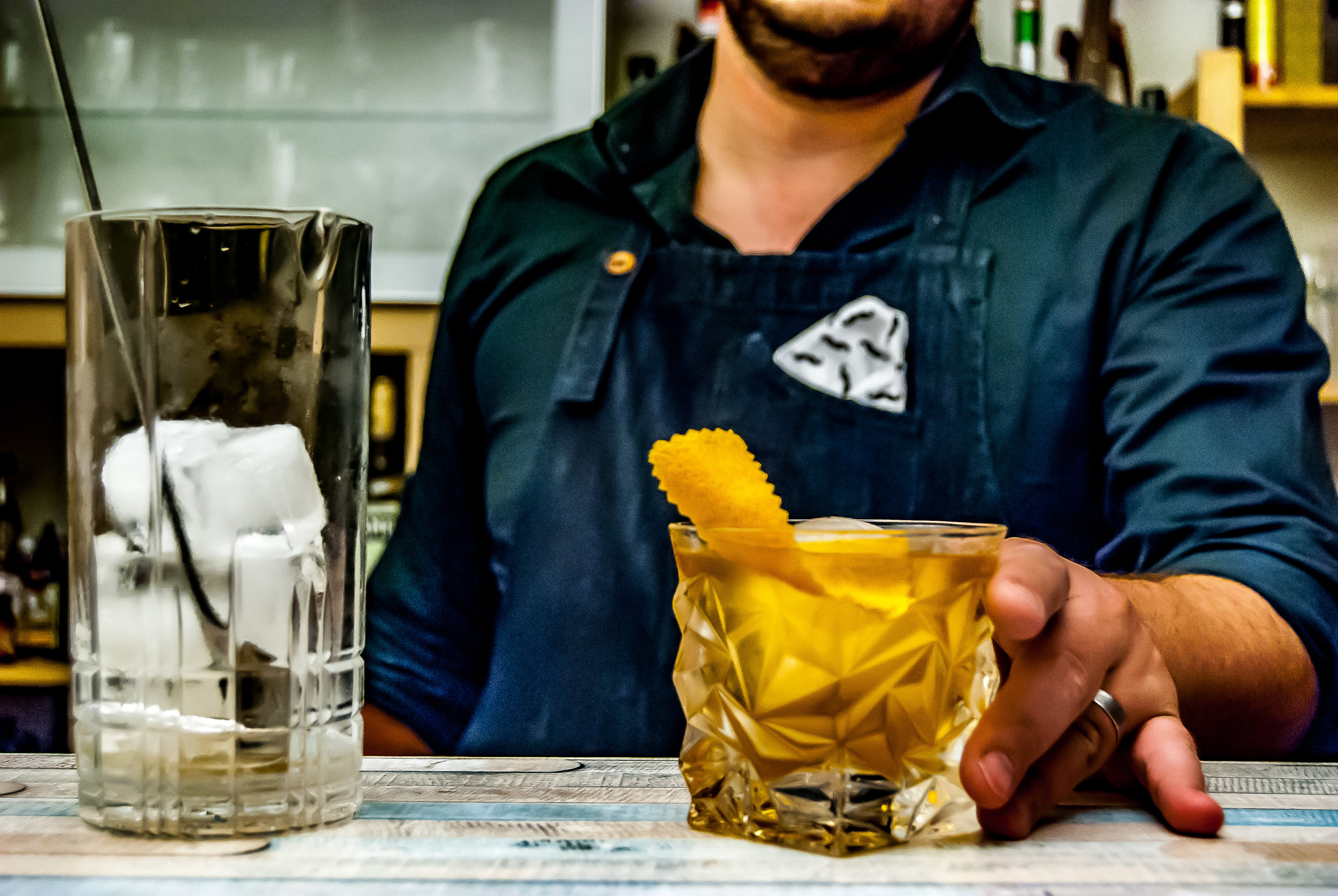 Mead Cocktails
Mead can serve as a glorious addition to a cocktail. Honey provides a robust and elegant sweetness that is much preferred to white sugar or the standard corn syrup-- Yuck! Try the recipes below, or try replacing a sweet liqueur with a mead that plays nice with the other cocktail ingredients. You're only limited by your own creativity, so get mixing!
Gin-Ger Up
3 parts Dogfish Head "Compelling Gin"
1 part Duchess (Ginger Root Mead)
1 dash of Angostura Bitters
Shake vigorously with ice and strain into a coupe glass with an orange twist.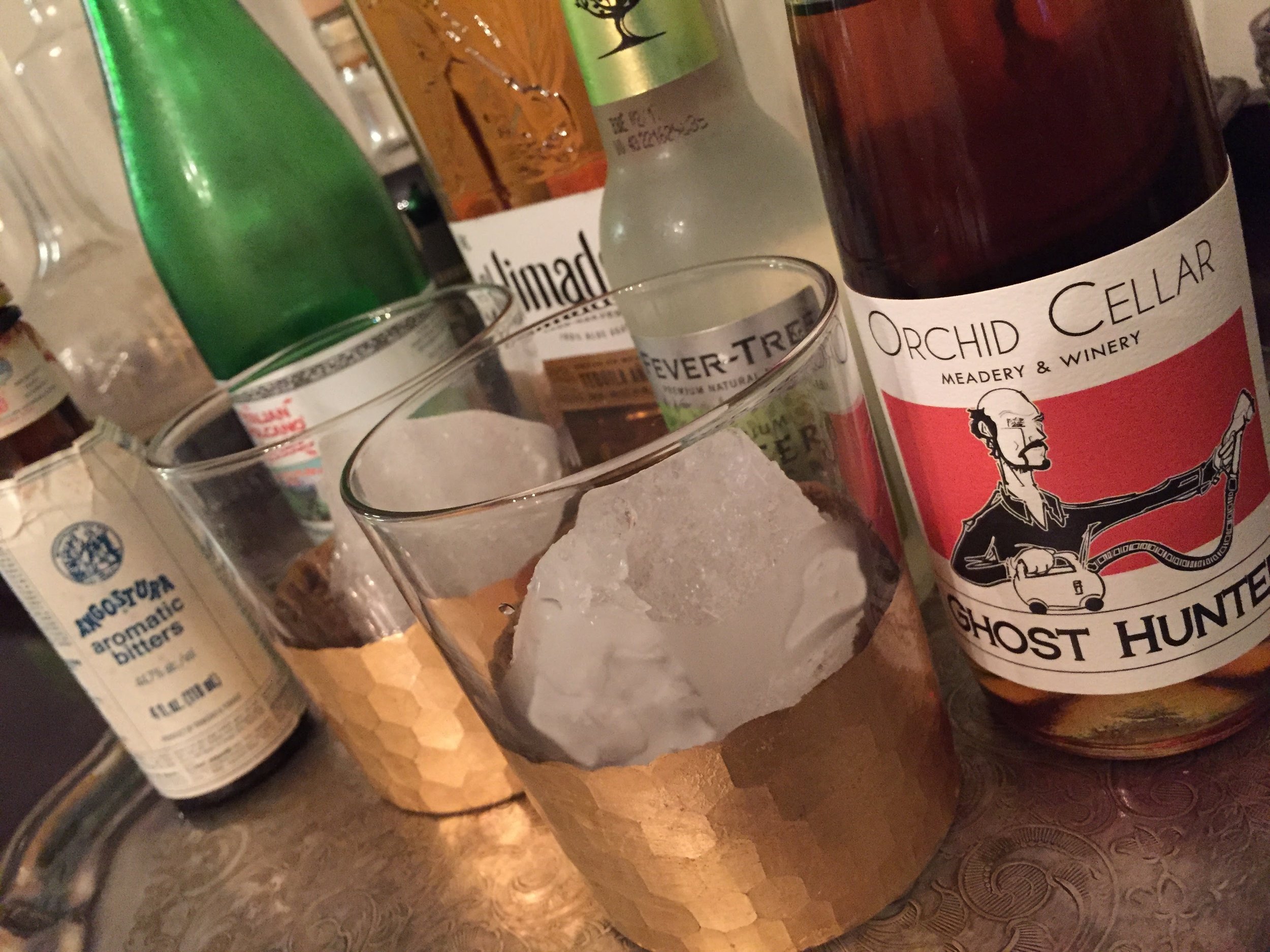 Mead Margarita
1.5oz Añejo Tequila or Mezcal
1.5oz Any "Hunter" Series Chile Pepper Mead
1/2 part Fresh Lime Juice
1/2 bottle of Fever Tree Bitter Lemon
Add everything except the Bitter Lemon to a shaker with ice and shake vigorously. Strain into a salted-rim glass filled with ice and top with the Bitter Lemon. Garnish with a lime and let the spice wash over you.
Old Southern
1.5oz Rye Whiskey
.5-1.5oz (to taste) Castellan, Hunter, or Archer
2 dashes of orange bitters
Orange Rind
Add one ice-cube to a rocks glass and pour the mead and whiskey over it. Add 2 dashes of orange bitters. Add a small swizzle of honey (very scientific term) on a spoon and stir the drink with it. Garnish with a orange rind and find a fireplace.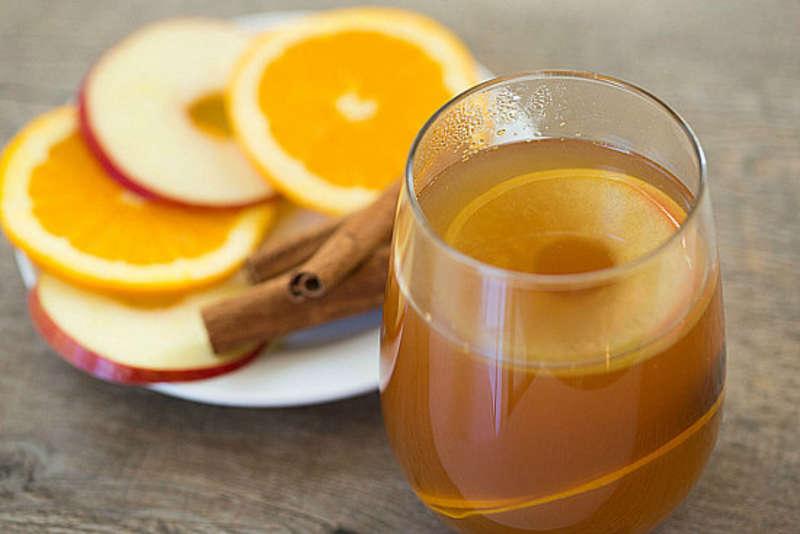 Heat me up, Scotty
1 part Archer
1 part Fresh Pressed Apple Cider (We recommend Distillery Lane Ciderworks)
1 cinnamon stick
Orange rind (optional)
Heat the mead and cider in a saucepan until you can smell the alcohol evaporating (about 175 degrees), then remove and serve with a cinnamon stick. If you're feeling frisky, add a splash of grain alcohol or bourbon after finished heating.